Hi there!
My name is Michael, and I am a Los Angeles-based actor with 10 years of experience in the industry. My first acting experience came in 4th grade when I was cast as Chink-In-Wall in Ms. Gaither's rendition of Shakespeare's comedy, A Midsummer Night's Dream. I crushed it. Don't believe me? Eat your heart out: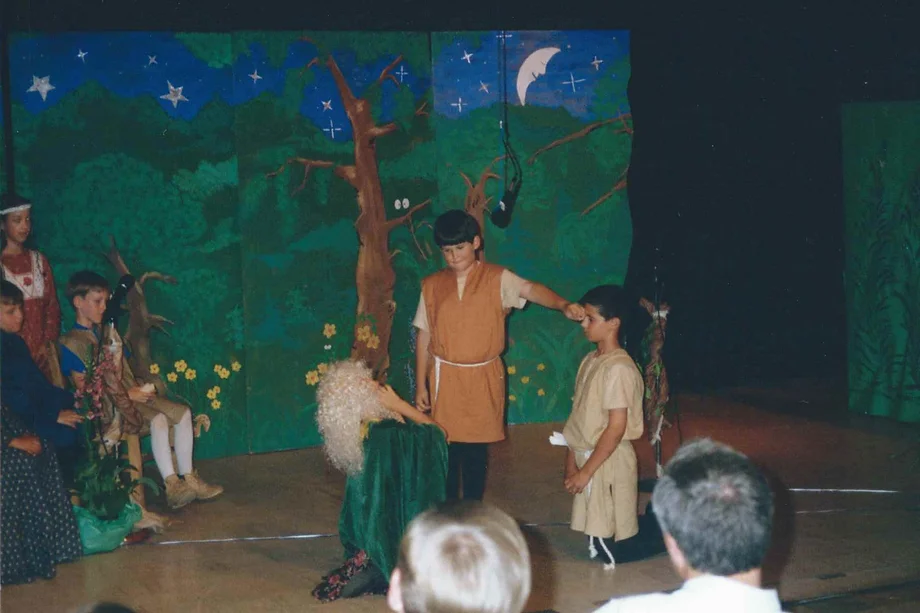 Following the critical (if not commercial) success of this performance, I continued my work on the stage in school theatre, then community theatre, then a traveling musical theatre group where I travelled and performed across the world. In high school, I saw Pulp Fiction for the first time, and, like many adolescent boys of my generation, turned my attention behind the camera, developing a taste in writing and filmmaking, while still acting in my own short videos.
Following high school, unsure of myself, I took several years away from the industry for work and travel. I bounced from California, to New York, to Guam, to the Philippines, to Thailand, to Micronesia, among many others. After five years, I decided to return to the States to complete my college education. At UC San Diego, I rediscovered my passion for performing. The day after graduation, I packed up my car, and made my way to Hollywood to continue my career as a professional actor.
During my time as an actor, I've had the opportunity to work on all sorts of projects, from car commercials to live improv, from big movie sets to small indie films, from immersive theatre experiences to prank shows. These experiences have taught me a lot about what it takes—and probably more about what it doesn't—to succeed in this industry, and I am excited to share that knowledge with you.
One of my biggest frustrations—and one of the biggest of a lot of actors I know—is the lack of resources available to actors building their careers, especially in the beginning stages. A combination of a constantly evolving industry, an exceedingly competitive marketplace, and some major Hollywood gatekeeping (we'll talk a lot about this), makes breaking into this business one of the most challenging undertakings a sane person could possibly endeavor. It can often feel like you are navigating a ship…in a thunderstorm…without a map…or a compass…or a crew…or even a destination. That's what I hope to fix by creating this site.
You are not alone.
Through this platform, I hope to provide emerging actors with real, practical advice and strategies for breaking into the film and television industry, and living a fulfilling personal and professional life, even in a business where it can feel like nothing is in your control. From honing your acting craft to building a professional network, mastering auditions to managing your finances, I hope to provide you with the tools you need to make a name for yourself in what is surely the most competitive industry, at the most competitive time, in the world.
As someone who has had my share of ups (and many, many more downs) in this industry, I am all too familiar with the obstacles that come with pursuing this career. But I also know that with the right mindset, preparation, motivation, and just a little bit of luck, your dreams can come true. Whether you're thinking about joining this journey, still in the beginning stages, or maybe you're looking to take your career to the next level, I hope the insights you find in this blog help you along your journey.
Thank you so much for joining me. I look forward to connecting with you all.
Michael
"If you believe it, we believe it."